Your Tax Team
We are your Tax Team providing you with complete services for preparing your Expatriate Tax Return. In addition to expert tax return preparation, we work with you to provide tax consulting advice specific to your individual circumstances.
---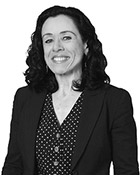 Tina Salandra, CPA
Principal
Tina is the firm's Principal, with over 25 years of experience in tax, accounting, and business consulting. In order to better serve U.S. Expats, Tina formed a specialized division of her New York City-based CPA firm as Expatriate American Tax, which focuses on the complex tax requirements for Americans living abroad. In addition to being licensed as a Certified Public Accountant (CPA), Tina's educational credentials include a Masters Degree in Taxation from the City University of New York, and a Bachelor's Degree in Accounting & Business from the State University College at Buffalo. Before forming her CPA firm Numerical LLC in 1999, Tina held Chief Financial Officer positions for a foreign-based technology firm, an NYC University, and an international nonprofit. Tina has been quoted in numerous publications including the New York Times, New Yorker Magazine, and Bloomberg, to name a few. She has been featured on NY1 television, WNYC Radio, and Huffington Post webcast. Also, Tina is frequently invited to speak about tax matters at the U.S. Embassy in Rome, American International Club of Rome, the New York Times, Christopher Street Financial, and more organizations than she can say 'yes' to. Tina also speaks Italian.
---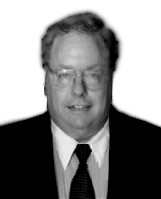 Timothy J. McMahon, EA
Senior Tax Associate
Timothy J. McMahon, MBA, JD, EA is our firm's Sr. Tax Accountant responsible for preparing complex returns, tax research and financial analysis. Tim's expertise in taxation includes almost 10 years of experience as an IRS Officer and 4 years as a Tax Specialist at the Law Firm of Dibble & Miller, P.C. in Rochester, NY. Additionally, he worked for 5 years in mortgage banking and underwriting with HSBC and New York Mortgage Trust. Tim's educational credentials include: MBA from the University at Buffalo (SUNY), a Bachelor's Degree from Buffalo State College (SUNY), an "Executive" Juris Doctor in Law (Non-Practicing) from the West Coast School of Law, Downey California. He is an IRS Enrolled Agent (EA) authorized to represent taxpayers before the Internal Revenue Service.
---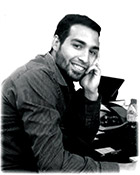 Joshua J. Valentin
Senior Client Manager & Jr Tax Preparer
Josh is the first person to greet you via phone and the best person to contact to get a quick response to basic questions about your tax returns, government tax notices you receive, or to schedule an appointment. Josh is also a certified bookkeeper and the liaison for all our office technology and website management.
---
Barbara Dowd, Esq.
Partner
Barbara, a partner in the firm, conducts tax law research to keep us current with the ever changing U.S. tax laws, especially those related to U.S. Expatriates. Barbara also supervises the tax preparation process, examining all tax returns before they are submitted for final review. Her keen eye for detail was developed during her years of experience as an attorney in the New York State Courts. She also assists with documentation related to government correspondence. Barbara has a Juris Doctorate from Brooklyn Law School, and Masters degrees from both Syracuse University and Hunter College. She is currently studying Italian.
---
Giorgio Mece, Dott. Prof.
Commercialista Associate
Giorgio is the principal of Mece & Partners Tax Advisors. He joins our team as our affiliate in Italy. Giorgio has a wealth of knowledge and experience with the Italian tax law and the Agenzia delle Entrate. Mr. Mece's professional credentials include his Dottore Commercialista (Ph.d CPA). He has also served as a Tax Court Judge in Rome. He and his staff offer expertise with Italian tax matters for our clients.
---
Mark Lingenfelter
Cient Services Representative
Mark is the client services representative in our NYC office. Mark is the person to greet you when you arrive and assure you are comfortable in one of our meeting rooms.